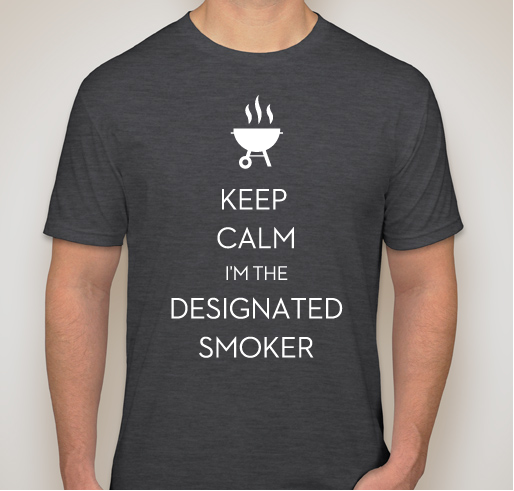 Designated Smoker T-Shirt
You asked and we made it! Chili Bill's first t-shirt is now available. 
2018 National Barbecue Association (Award of Excellence) - 1st Place Best Apparel 
This 60/40 blended t-shirt is comfortable and makes a statement! 
White print on dark charcoal grey . Crew-neck. 60% cotton, 40% polyester. Pre-shrunk.